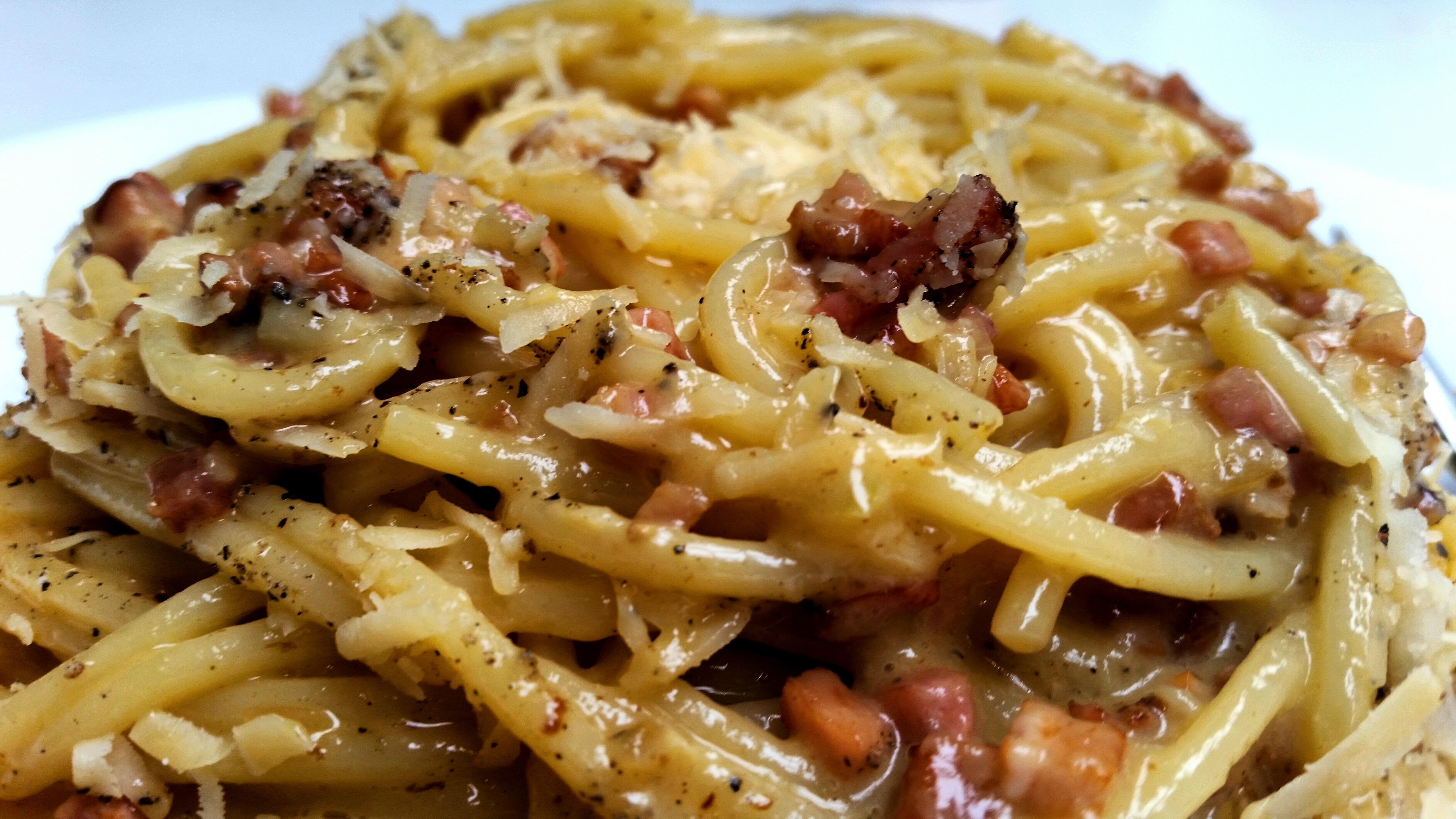 Ingredients
200 gr Gluten Free pasta ( I use 100% Corn spaghetti ) 
50 gr shallot, chopped
150 gr pancetta, chopped
3 free-range egg yolks
40 gr parmesan cheese plus extra for serving
1 tbs butter 
1 tbs extra virgin olive oil
salt
black pepper
Directions
Cook the spaghetti in a large pan of salted boiling water according to package directions until al dente.
Place a frying pan over medium heat. Add butter and oil. Fry shallots and pancetta and cook slowly until crisp.
In a bowl, combine egg yolks, parmesan cheese, salt and a bit of pepper and mix well. 
Reserve some of the pasta cooking water. With tongs, add the pasta and a bit of the cooking water to the frying pan with the shallots and pancetta, toss well for 1-2 min until coated.
Remove the pan from the heat.
Pour in the eggs and cheese mix to the pasta and toss well until it thickens but it DOES NOT scramble, add an extra splash of cooking water if needed until glossy. 
Serve with extra parmesan and ENJOOOY!!